CLIMATE CONTROLLED STORAGE
Safe N' Sound Self Storage in Groton, CT serves all of your storage needs. We have a variety of units to fit anything from household goods to boats. Climate and humidity controlled units with options that include electricity and lights are available.
Our storage units are either the first floor outside drive-up or indoor climate controlled units, all with 24/7 access.
Depending on the items you are looking to store will determine the type of storage unit that best fits your needs. Our Groton, CT storage facility provides both conventional and climate controlled storage options.
Conventional Storage
If you are storing items not sensitive to temperature fluctuations and humidity levels then a conventional storage unit might be a fine choice.
Typically items that would not warrant climate controlled storage options would be:
✓Gardening equipment
✓Outdoor furniture
✓Sports Equipment
✓Water hoses
When Should You Use a Climate Controlled Storage Unit?
If you need storage for delicate or high value items such as artwork, electronics, wooden furniture, upholstered furniture, business documents and/or inventory then a basic unit with fluctuating temperatures will not be sufficient for protecting your stored items.
The better option is to opt for an upgraded climate controlled storage unit. Despite the fact it may cost slightly more you will be thankful for the decision in the long run for preserving the condition of your valuables especially for extended periods of time.
There are a number of reasons to choose climate controlled storage.
Climate Controlled Storage and Temperature Controlled Storage
Our climate controlled storage facility in Groton, CT provides security and protection for your storage needs.
Extreme high temperatures may cause certain materials to dry out and chemicals to overheat, while extremes to the other end cause frost damage from freezing. Too much moisture in the environment can cause damage as well as too little.
Temperature control is achieved with the use of HVAC systems (Heating, Ventilation, and Air Conditioning). These units are insulated often utilizing a customizable thermostat and maintain a constant range in temperature.
Humidity control utilizes dehumidifiers to manage the humidity levels which may be used in conjunction with temperature control to keep a steady level of humidity in the unit.
55% is the general level of humidity that keeps most materials in good condition year-round regardless of outside weather.
Air Quality is Better in Climate Controlled Storage Units
Air quality is often overlooked when searching for storage units. A standard storage unit is not sealed the same way an indoor climate controlled unit is. When storing sensitive items such as electronics, documents, or artwork, clean air is a factor you want to consider as a high priority. Typically indoor self-storage facilities with climate controlled storage units are well sealed. The mechanical means to circulate air ensures a constant flow of clean air. Sensitive items will benefit from clean air. This will also prevent you from needing to occasionally open your unit to get some fresh air inside.
Climate Controlled Storage Units Provide Greater Protection From Debris and Dust
The atmosphere in climate-controlled storage units tends to be freer from dust and debris in the air. Sealed and insulated floors, roofs, and walls are less susceptible to tracked-in dirt. This also makes it less likely to have rodents or pests lingering. This provides greater protection for sensitive materials and possessions whether you store them short or long term.
Protection from Extreme Temperatures
If you live in a region that experiences drastic temperatures you want to protect your items from extreme temperature changes. Sensitive items like wood furniture, musical instruments as well as fine art and business records can suffer warping, cracking, and other damage due to extreme temperature fluctuations.
Climate controlled storage units are generally kept at consistent temperatures above freezing and below 80 or 90 degrees.
When storing the following items, especially for extended periods you should choose a climate controlled storage unit:
✓  Artwork/Antiques
✓  Vinyl records
✓  Wooden furniture
✓  Musical instruments
✓  Electronics
✓  Delicate fabrics/upholstered furniture
✓ Books, photographs, comics, and other paper items
✓ Mattresses
✓ Important documents
✓ Furs
Pay a Little Extra For Peace of Mind
A climate controlled storage unit might cost a little more than a conventional unit but it is well worth the peace of mind you are given knowing your possessions are safe and protected from seasonal changes and weather-related mishaps.
Our climate controlled storage options at Safe N' Sound Storage Facility in Groton, CT provide the utmost security and protection for your personal or business storage needs. Storing with us is easy, affordable, secure, and stress-free. We are a completely gated and alarmed facility with 24/7 recorded video surveillance.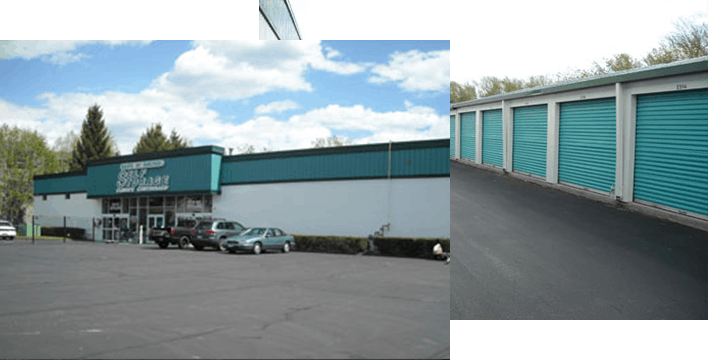 Speak with one of our knowledgeable moving specialists today!
Moving should not be stressful! ​​​​​​​Our professional staff is standing by to help make your move as smooth as possible!